11/Apr/13 17:26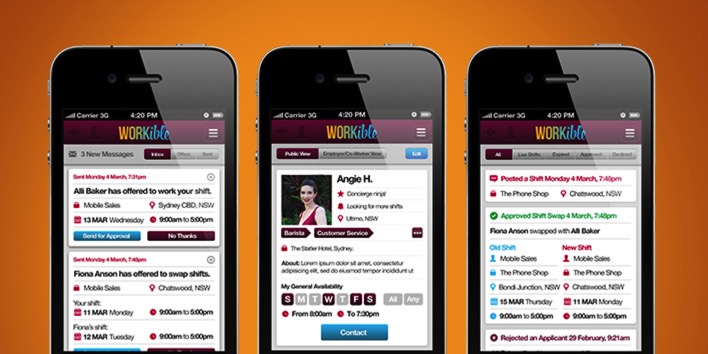 Workible
has been a side project since January of this year, a great idea for a digital startup that is really gaining traction within the industry for flexible work.
I fit into this venture as the Interactive Art Director and have managed to set the tone for the business' branding and UX for their digital and mobile strategy. We have a delivered app on the appstore with a massive roll out of the Beta trials, with some great feedback and interest from some rather BIG players out there.
It's very exciting for something of this nature to come together so quickly and really take off in such a big way, plus it's an awesome thing to work with a few very nice and passionate people applying what I love doing to their business gaining support for it.
There is more to come on this one though, I feel it's just taking off.