Tropical Cyclone PSD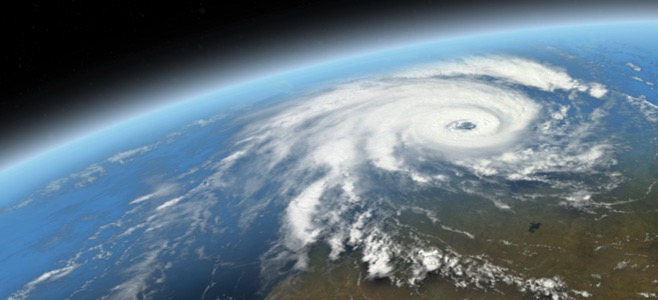 I haven't had much opportunity to matte paint or composite video for a while now, so when I got the request to mock something up for a demo I welcomed the opportunity to "brush up" on Photoshop and Motion to create something sweet.
So far it's a single frame and still needs a little polish but I think it's getting there, once completed I'll post a high resolution image and video. Stay tuned.